Uncategorized
VOSTOK – Release Party – Venerdi 18 Apr OASI PUB Cecina Mare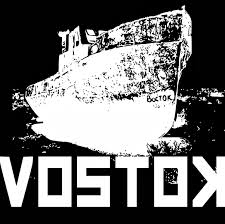 Venerdi' 18 Aprile presso l'Oasi Pub Marina di Cecina ci sara' la presentazione della prima fatica Ufficiale dei VOSTOK ,uscita per Blotch/Promorama/Audioglobe.
Qualche info:
I Vostok sono una band nata nel 2012 in provincia di Livorno, i membri fondatori sono Michele Amadori e Francesco Pasquariello, provenienti da una precedente esperienza insieme. A loro ben presto si uniscono Danuz Passaro e Salvatore Ostenta. Propongono un rock energico senza fronzoli influenzato da band seminali come Foo Fighters, Them Crooked Vultures, Queens of the Stone Age.
Particolarita' del progetto è la scelta coraggiosa della lingua Italiana, assolutamente non facile per il genere. I vostok in questo invece riescono molto bene, raccontando con energia molte storie di vita abitudinaria, storie familiari  nelle quali ci ritroviamo immersi ogni giorno nel percorso delle nostre semplici vite.
Blotch
April 15th, 2014
No comments